---
You first need to purchase a certificate from a supplier / vendor of your choice. After it has been issued, you should be able to send it to the support department for your hosting company and they can install it for you.
After it's installed, you'll need to update both of your config files in the HTTPS section to change
http://yourdomain.com
to
https://yourdomain.com
You'll also need to login to your admin area and go to system -->> settings -->> edit -->> Server tab and click the radio button to enable SSL and save the settings.
You can see Comodo certificates here if you'd like:
https://www.evolvewebhost.com/comodo.php
---

50% Off SSD Shared Hosting w/ cPanel
Detailed guide on how to install Opencart
---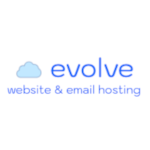 ---
---
Joined
Fri Mar 27, 2015 11:13 pm
Who is online
Users browsing this forum: No registered users and 24 guests