---
is this an opencart 2.0.2 thing or an issue with my hosting? seems to only be saving the first 255 characters
---
Here's a screenshot; product_description table.
Attachments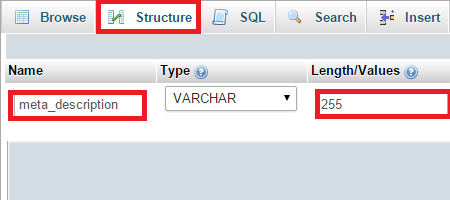 Meta Description Length - meta_description_length.png (11.54 KiB) Viewed 741 times
---
The most generated errors being found on Opencart forum originates from contributed programming. The increased post counters are caused by redundancies of the same solutions that were already provided prior.


Regards,
Straightlight
Opencart.com Administrator / Quality Assurance Analyst / Programmer
---
---
---
Joined
Mon Nov 14, 2011 11:38 pm
Location - Canada, ON
---
i found it shortly after this post and forgot to change title to solved, thank you though!