---
CHMod 777 should be 755 on dirs and 644 on files.

It could be that you have to contact your hoster to solve this problem.
---
Norman in 't Veldt
Moderator OpenCart Forums
_________________ READ and Search BEFORE POSTING _________________

Our FREE search: Find your answer FAST!.

[How to] BTW + Verzend + betaal setup.
---
I have the same issue, except only on the client's computer. On my computer, and another at my office, uploads work perfectly. The relevant folders are set to 2777 (which is what I've used on other OpenCart installations).

Does anyone else have this problem?
---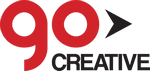 ---
Who is online
Users browsing this forum: No registered users and 4 guests