---
Hi Guys

Does anyone know what version of VQMode is supported in Opencart v 2?

Thanks

Hudbarnett
---
follow the discussion in the v.2 section, the matter seems to be under fire. Or better wait, 'til they decided about it's v2.0 future, at present, it's difficult to guess...

Ernie
openshop.li
---
Please don't send me OC Forum Personal Messages, just contact: jti@jacob.ch
---
OC 1.5.6.5 LIGHT Test Site: http://www.bigmax.ch/shop/
OC 1.5.6.5 V-PRO Test Site: http://www.openshop.li/shop/
My Github OC Site: https://github.com/IP-CAM
2'800+ FREE OC Extensions on the World's largest Github OC Repository Archive Site.
---
Thanks for you feedback. I did install a version that i used to use on 1.5.6 but it took the site down. So i had to remove it.

---
I'm currently using the latest vqmod 2.5.1 and it seems to be working fine.

However, there is no way I will be using OC 2.0.0 for a production site as it is riddled with bugs and unfinished coding.

Purely using it for testing and module/extension upgrading.
---




For Friendly Professional Support - Click Here
---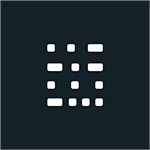 ---
---
Joined
Thu Jun 09, 2011 11:37 pm
Who is online
Users browsing this forum: No registered users and 2 guests