Not sure if this is the correct forum to post this into.
This is a Scam Opencart Security Email doing the rounds.
Do no follow the links in the email.
We have just created a page for it on our own site so as to spread the word and warn other developers and users.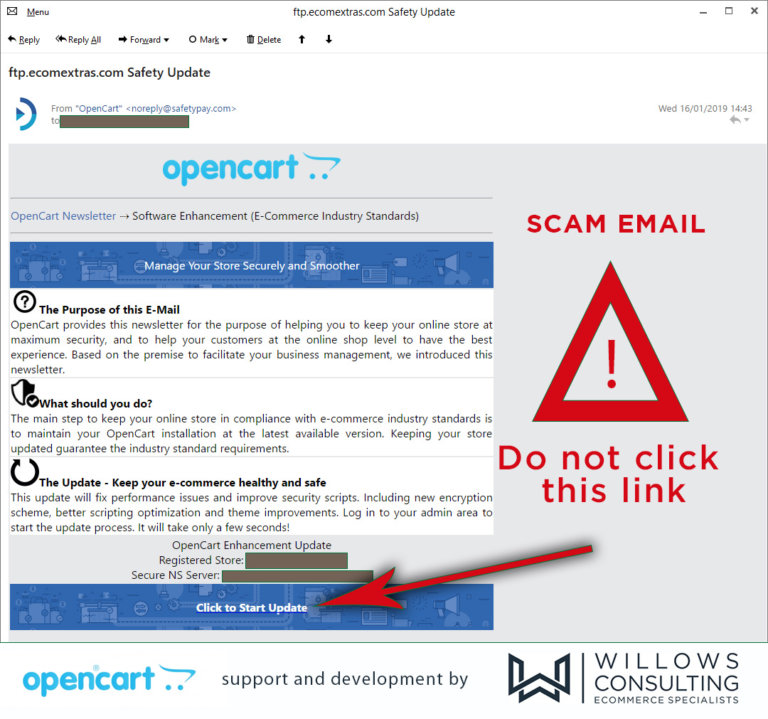 We have some more information on this scam email here.
https://www.willows-consulting.com/bogu ... ity-email/