---
PLZ HELP ME TO CHANGE CURRENCY
---
---
Guntis


Partneris.net
---
go to localization >> currencies >> insert new
---
---
Location - Madhya pradesh, india
---
You need to mention complete detail of your requirements to get proper help from anyone.
Which currency you want to set for the store ?
How much currencies you are using ?
---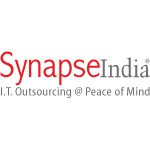 ---
---
Well, that posting has been made years ago, I assume, the fellow has no
need anymore for this ...

Ernie
---
Contact: jti@jacob.ch
---
Demos:
OpenCart LIGHT 1.5.6.5: http://www.openshop.li/light/
OpenCart V-PRO 1.5.6.5: http://www.velomech.ch/shop/
V-PRO Multi Theme View: http://www.openshop.li/shop/
---
Downloads:
Free Github OC Downloads: https://github.com/IP-CAM
1'900+ FREE OC Extensions from the world's largest Github OC Archive.
---

Who is online
Users browsing this forum: No registered users and 1 guest