---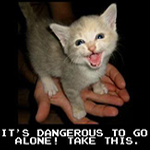 ---
---
installlation guide is very clutter, once i am finished how to do it, i would love to help users by writing detailed step by step guide..VIVA..
---
Life is a Gift! and it offers us the privilege, opportunity, and responsibility to give something back by becoming more......
---
Hi Werner,

I really like the vqmod contribution, nice work!

Would you mind assisting me with the following:
I created a module that enables an enquiry section on the product page (similar to the normal contact page).
After a successful send I need to get to product/product/success, but with the Clean Url vqmod this link gets directed to a product page which doesn't exist (product/product, without product_id).

Any idea how I can get index.php?route=product/product/success to be either excluded or 'cleaned up' correctly?


Many thanks,
Steven
---
This extension works for most URL's.
However, this does not work for search URL's which remain
index.php?route=product/search&search=
.
Also the product tags are converted into invalid URL's. They are converted from
index.php?route=product/search&tag=
to
product/search&tag=
, when they should be converted to
product/search?tag=
. If a single query is within the URL, then a question mark should be present not an ampersand.
Jay Gilford hinted towards this here in the comments:
http://stackoverflow.com/a/10902883
but did not elaborate to provide a solution. Would anyone know how to fix this?
Who is online
Users browsing this forum: No registered users and 2 guests