---
Hello, I am from Bulgaria and I have bought a Bulgarian language pack which needed some changes but I have been able to change almost anything I needed to. However, I haven't been able to locate the "out of stock" message and now everything on my website is in Bulgarian except from that message. "In Stock" is translated and I found where it is but for some reason the "Out of stock" message isn't there at all. Where can I find that and translate it? Thanks!
---
It is not in a language file

Check your admin System - Settings - Localisation - Stock Statuses
---
For Friendly Professional Support - Click Here
---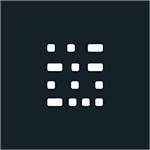 ---
---
Joined
Thu Jun 09, 2011 11:37 pm
---
n4n1 wrote:I would add [SOLVED] to the thread title but I really don't know how to edit it
If you logged in, I suppose you could see "EDIT" wording in the post, just add the [SOLVED] to the "Subject:" field...
I guess, as I have not open a new thread before.

---
OC version 1.5.1.3
---
It's in Admin > System > Localisation (Not Settings)
I hope it helps.
Adrian
web design cluj
|
SEO
Who is online
Users browsing this forum: No registered users and 4 guests