---
Most likely means you have errors.

View your feed in Internet Explorer to find out what the errors are or check your error log
---
---
I am also having issue with this. It seems that google will not accept the feeds URL that is generated. I am hissing that google just want a clean path to an actual .xml file... But I can seem to find this, if it exists at all?
Any help on this would be greatly appreciated
---
when submitting to google it comes back with errors such as 'cant use "/" or "?", etc. as i see it that is due to the url generated by the google base extension in OC looking like this -
http://store.wearecolt.com/index.php?ro ... oogle_base
and google rejects it.
i will have a bash with the htaccess change and see how i get on with that.
thanks for the help
---
You just need to enter something like googlebase.xml in the feed name

Once that is created you enter the full url in the schedule section.
---
---
Hi,

Where is the actual file located on the server (which folder, etc)? And in your last post, where are you suggesting that the changes be made (googlebase.xml)?

Thanks!
---
This account is inactive. Look for us under the name 'EvolveWebHosting' and contact us under that username.

Thanks!
---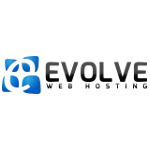 ---
---
Joined
Sun Dec 11, 2011 12:26 am
---
The final xml file is never saved because it is dynamically generated each time the Feed URL is run.

When setting up the feed in Google Merchant account, you can enter anything you wish 'Google.xml' - 'thisismyfeed.xml' anything

Once the feed is set-up, you edit the schedule for it to tell Google when to fetch it and where to fetch it from 'The Feed URL'
---
Who is online
Users browsing this forum: No registered users and 2 guests