---
---
Crystal Light Centrum Taiwan
Extensions: MailQueue | SUKHR | VBoces

"Data security is paramount at [...], and we are committed to protecting the privacy of anyone who is associated with our [...]. We've made a lot of improvements and will continue to make them."
When you know your life savings are gone.
---
Well, I am not really impressed yet ...

Ernie
---
https://developers.google.com/speed/pag ... ght.com.tw
---
---
Please don't send me OC Forum Personal Messages, just contact: jti@jacob.ch
---
OC 1.5.6.5 LIGHT Test Site: http://www.bigmax.ch/shop/
OC 1.5.6.5 V-PRO Test Site: http://www.openshop.li/shop/
My Github OC Site: https://github.com/IP-CAM
2'600+ FREE OC Extensions on the World's largest Github OC Repository Archive Site.
---
All I can say is that your website loads VERY SLOWLY.

Plus the privacy policy seems to have a transparent background, so you are unable to read it correctly.
---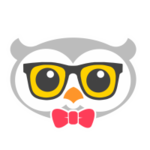 ---
---
Yep. That sure is a slow site for me. :-(
---
Opencart 1.5.6.5/OC Bootstrap Pro/VQMOD 2.6.1 lover, user and geek.
Affordable Service £££ - Opencart Installs, Fixing, Development and Upgrades
Plus Ecommerce, Marketing, Mailing List Management and More
FREE Guidance and Advice at https://www.ecommerce-help.co.uk
Who is online
Users browsing this forum: No registered users and 7 guests