---
First of all, you should use other font. To attract customers and improve SEO, you should focus on images, detailed information page of products.
---
LitExtension - automated migration to OpenCart
---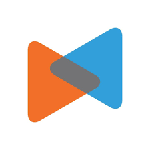 ---
---
Your Facebook page does not work.
Clicking on 'Social Media Pages' - the URL becomes 'yourwebsite.com/socialmediapages'. It might be worth adding a hyphen 'yourwebsite.com/social-media-pages' - this should help with SEO.
---
The related products provides an easy to use interface, that's for sure! But I assume that shouldn't be all you offer to your customers. I believe a fully-fledged personalization app, such as Perzonalization -
https://www.opencart.com/index.php?rou
... _id=26012 is indeed what you need.
With the help of Perzonalization you'll be able to;
Showcase popular products, Products viewed by similar shoppers or Recent products
Show custom recommendations where you choose which set of categories, colors etc. will be displayed
Display recommendation widgets on home, cart, product, search no results, collection pages
Place personalized recommendation on your e-mail templates
Give it a 14 day free trial -
www.perzonalization.com/start-free-tria
... -opencart/ - and let me know what you think!
Best of luck
Read
https://www.perzonalization.com/blog/op ... extension/
for details.
Disclaimer: I am the co-founder of Perzonalization -
www.perzonalization.com
- a predictive personalization SaaS solution which is used by eCommerce websites.
---
Hi,

I have clicked on both links and they don't go anywhere. Have you stopped working on the site now?
---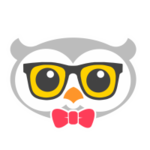 ---
Who is online
Users browsing this forum: No registered users and 4 guests