---
Your store looks really cool but you clearly lack lots of content. It took me forever to create content and just now I am starting to get traffic on my site. Where do you buy your products? We are sort of competitors but since you are in the UK and I am in the U.S it doesn't really matter. Let me know if you are interested in maybe trading suppliers. My site is called Artemaximus at
http://www.artemaximus.com/
but you should really get a Home & Garden Expert SEO Service
http://seozs.com/
to help you with your site.
---
---
---
Joined
Sat Jul 26, 2014 11:30 am
---
Thank you for posting your site.

There is just one question I have to ask. Why do you have a counter on the bottom of your site to show how many people come to your website and also from which country?
---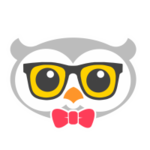 ---
Who is online
Users browsing this forum: No registered users and 6 guests