---
seems like they are more of advertising their services for magento, that's why the inaccuracy.
---
---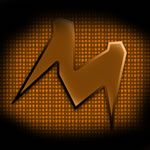 ---
---
Joined
Wed Nov 16, 2011 11:53 am
---
MarketInSG wrote:seems like they are more of advertising their services for magento, that's why the inaccuracy.
One of the last statements on that page pretty much says it all . . .
Check out Orange Collar Media for all of your Magento eCommerce integration needs.
Unfortunately, a typical disingenuous tactic to persuade/promote one product/issue over another.
Even with my relative short-term knowledge/learning about OpenCart, I see a few glaring misrepresentations . . .
- Magento can handle multiple stores, while OpenCart cannot.
- FALSE
- Magento lets merchants offer and honor discount codes.
- FALSE
- Magento also allows customers to create wishlists and compare products, while OpenCart does not.
- FALSE
- Magento offers a wide range of reporting options, including sales, search, low stock, and inventory reports,
while OpenCart only provides sales reports.
- FALSE
- Magento has top of the line built-in SEO (search engine optimization) features, including SEO-friendly URLs. OpenCart also offers SEO tools, but not to the power or extent of Magento's.
- DEBATABLE
Equally unfortunate ... there does not appear to be option/opportunity to provide feedback/discussion comments - in effort to "correct" some of the misrepresentations - such as with most blog/article postings these days.
---
Although this review is comparing apples to apples, they are assuming that everyone wants oranges.

I agree with TomC on the assessment of the comments but you forgot to mention one major concern with Magento and that is the ability to update/upgrade the platform when there are new releases. I left Magento based on this very issue. I updated to their recent version and immediately lost ALL access to my admin panel, my main page went blank and I received zero assistance with correcting the issue. I waited almost a week (due to other things that took priority) and figured enough was enough. I never even received a response to my issue letting me that they were looking into it. I ended having to work with my hosting service just to get their software removed from my account due to some programming conflicts that would not allow me to do it directly.

I guarantee that these guys won't even address the ability of Magento to update/upgrade in a seamless manner as part of the capabilities. If they do, that needs to be shot down like an enemy airplane.
Who is online
Users browsing this forum: No registered users and 15 guests