---
Most likely is shoppica's. Search for shoppica's themes.
---
---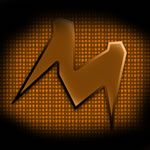 ---
---
Joined
Wed Nov 16, 2011 11:53 am
---
Shopper Land Clean.
Easiest way to tell is to view source and look at the stylesheet line. Unless they are like me and rename their templates to match their store names, it usually tells you the name of the template.
---
Running Opencart v2.2 with multi-stores from https://www.labeshops.com which has links to all my stores.


Who is online
Users browsing this forum: No registered users and 12 guests