---
---
---
Joined
Wed Jan 02, 2019 12:53 am
---
Normally it is designed for an e-Commerce solution. If you want to modify it, you need better developers for the same field, I think it can be used (Depends on the features you looking for).
---
Website designing & Development - https://webdesign-r.in
Indian Matrimonial sites - https://nikahmatrimonial.com
---
---
---
Joined
Sun Oct 21, 2018 11:13 am
---
Dropshipping is just a way of shipping really.

It just means you don't ship inventory yourself but rather your supplier ships products to customers who you provide them shipping info for.
---
Exactly, you shouldn't have any problems. You could easily redirect copies of your orders to your partners dispatching goods.
It's rather easy to do.
---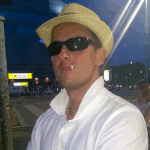 ---
Who is online
Users browsing this forum: No registered users and 25 guests