---
Hello Community,
can any one tell me please that How to embed Tawk chat to OpenCart 3 ?

Regards,
---
Rosielukas

wrote:

↑

Sat Aug 19, 2017 4:27 pm

Hello Community,

can any one tell me please that How to embed Tawk chat to OpenCart 3 ?

Regards,
I would suggest reaching out to tawk.to because they do have integrations for the prior versions:
https://www.tawk.to/knowledgebase/integrations/
My guess is they haven't had a chance to make one for 3.x yet.
---

https://www.evolvewebhost.com
$10.49 .com Registration and $9.99 .com Transfers in now
Guaranteed top level opencart performance and support. Risk free 30 day money back guarantee & free transfers.

---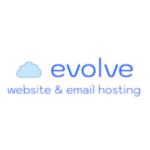 ---
---
Joined
Fri Mar 27, 2015 11:13 pm
---
---
OC2PS
OC 2.3.0.2, vQmod 2.6.2, Journal2 theme
Arcfesték, Csillámtetoválás, Henna


Check out: All my extensions | My FREE extensions
---
So I finally found the fix. Thanks to all you guys.

And this works.
1. Do NOT click that link that the guy posted by posting all caps. It leads you to a marketing page. Bah.
2. Don't pay for a plugin when tawk.to is free (especially if you are a lone wolf running your site).
3. Do - Get this module here:
https://github.com/pabloestremadoyro/tawk-opencart3
Pablo actually hit it on the head and it works.
a) Download the source as a zip file (it just downloads it all), and use a client like Filezilla to go to your /home/<opencart directory>/
b) Once it's downloaded, open it up and drag the admin folder into Filezilla to your opencart directory. Then do the same with the catalog folder. (you can
ignore that the language in the .twig and .tpl files is Spanish, it doesn't change your widget's language).
c) Once that's set, go to your Opencart admin Dashboard, then to Extensions->Modules. Choose "Modules" from the Dropdowns. Install and enable the Tawk.to module. Sign into your Tawk.to account. Check "put on every page" or you can choose individual pages to exclude, or even just to have it on the landing page. Once that's done, clear chrome's cache if using Chrome. (It'll ensure fresh page load).
d) Refresh your store page (mine for example is OpenCart 3.0.2.0 and I'm using this extension now at
http://shop.svvisions.com
while I'm working on my shop)
e) Bask in the glory of your chat showing up for users.
------Subversive Visions------
Revolutionary Design Perceptions & More!
https://www.svvisions.com
svwebmin@svvisions.com
support@svvisions.com
---
For future users reference, you can put the codes into the Google Analytics module.

OpenCart 2.3 and above, Admin >> Extensions >> Analytics >> Google Analytics.

Paste the Javascript codes tawk provided, save the module and you are good to go.
---
---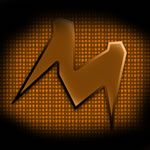 ---
---
Joined
Wed Nov 16, 2011 11:53 am
---
Hi svwebmin,

I followed your instructions and the instructions on github. It all seems to install ok. I login and select my site from the list. When I exit the extension and go back in the site I chose is not selected and looks like it is waiting for me to configure and select the site.

Any ideas?
Who is online
Users browsing this forum: No registered users and 20 guests