---
Hi there. I currently run an online store and I of course use opencart. My main issue is i have no experience updating open cart. I'm wondering is there anybody out there who offer services or support for such a thing? Thanks in advance!
---
---
---
Joined
Sun Feb 26, 2017 10:54 pm
---
---

---
---
Joined
Thu Nov 24, 2011 10:51 am
---
We can assist if you would like to contact us with further details at
sales@evolvewebhost.com
We can upgrade from any older version to the current version and carry over all of your products, customers, orders, categories, etc.
---

https://www.evolvewebhost.com
Unhappy with your current host? We can migrate your account today (usually for no fee)! Visit our website and signup and we'll take care of the rest!
24/7/365 support

---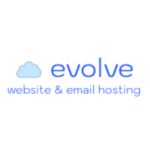 ---
---
Joined
Fri Mar 27, 2015 11:13 pm
---
Hi there,

I have sent you a PM.

Can definitely assist you very proficiently with your requirements.

Please let me know if there are any more details.

BR
Paul Victor
---
Hello,
Please check my PM and let me know. I have relevant experience in Opencart upgrade and ready to help you.
Looking forward to your reply.
Thanks,
Shivank Agrawal
skype: anaisys.technologies
email:
md@anaisystechnologies.com
---
Thanks,
Shivank Agrawal
skype: anaisys.technologies
www: anaisystechnologies.com

Extensions Developed for an Opencart @ https://www.opencart.com/index.php?rout ... ankagrawal
---
---
---
I am able to upgrade your opencart site with latest version, so if still job is open, we can discuss further on it my id :
shahdarshanv@gmail.com
Who is online
Users browsing this forum: No registered users and 5 guests