---
Hello,
Please check my PM and let me know. I have relevant experience in Opencart and ready to help you.
Looking forward to your reply.
Thanks,
Shivank Agrawal
skype: anaisys.technologies
email:
md@anaisystechnologies.com
---
Thanks,
Shivank Agrawal
skype: anaisys.technologies
www: anaisystechnologies.com
---
---
---
Hello,

Could you please describe your requirement in more detail?

Regards,
Manish
---
Opencart Expert | sales[at]opensourcetechnologies.com
Skype - manish.osuniverse | Gtalk - manishmt

Extensions for Opencart @ http://www.opensourcetechnologies.com/p ... y/opencart
OpenSourceTechnologies.com - ecommerce website design, development and digital company
---
---
---
deYo wrote:Hi,
I need quick change category "sort order" with one click. Anybody have this extension for sale?
BR Dejan
Are you saying that you want the ability to change the sort order for each category without having to 'edit' each category to do so? Which version of Opencart are you using?
One option may be to use an import/export extension where you can change these values in MS Excel and re import the changes.
If you're looking for something different than that, please email us at
sales@evolvewebhost.com
and we'll gladly assist you.
---

https://www.evolvewebhost.com
Unhappy with your current host? We can migrate your account today (usually for no fee)! Visit our website and signup and we'll take care of the rest!
24/7/365 support

---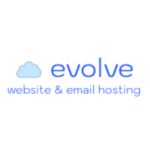 ---
---
Joined
Fri Mar 27, 2015 11:13 pm
Who is online
Users browsing this forum: No registered users and 7 guests