---
Hi, I need to be able to offer customers a unique download for art proofs. I think the easiest way to do this is to create a "secret" category of unique products and when the proof is ready simply create a unique product (1 available) for a specific customer - proofxyz - I can then add this as a "free" transaction as if they ordered it and it will then appear in there downloads section and show as a separate order which is what I want ! My only worry is that these "unique" personal products will appear in listings on the site.... How do I prevent a product such as this (or a category of products such as this) appearing anywhere else.
---
Can't you just give the image a name like 2kaw56CLAKTR1NWlnfrj and share the link with them?
---
For quick, professional OpenCart support please email info@antropy.co.uk
---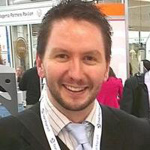 ---
---
Joined
Mon Aug 22, 2011 11:01 pm
---
yes I suppose but I wanted it to be available in their "download" section of their website account. Users of my site typically will buy numerous items, some are standard items which will
not
require proofs, most will be "normal" buy-pay-dispatch transactions, but on occasion a digital proof will be required. The customer would need to download and view the proof before the printed copy is sent. Using the download section for this seemed to be the best and most elegant solution. Creating a unique product for a single download and forcing it into their account as a free "transaction" achieves my desired effect - I just need to know how to prevent these "one-off" products appearing on the site for others to see.
---
It sounds to me like you might be better off paying a developer from the
Commercial Support
forum to build something for you?
---
For quick, professional OpenCart support please email info@antropy.co.uk
---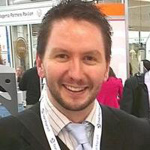 ---
---
Joined
Mon Aug 22, 2011 11:01 pm
Who is online
Users browsing this forum: No registered users and 16 guests