---
Hit the F12 function key on your keyboard. This will open the Developers kit. When hitting the Image Manager button, see the console tab noticing if error messages will start to appear.
---
The most generated errors being found on Opencart forum originates from contributed programming. The increased post counters are caused by redundancies of the same solutions that were already provided prior.

F. Rules:

- viewtopic.php?f=176&t=200480
- viewtopic.php?f=176&t=200804


Regards,
Straightlight
---
---
---
Joined
Mon Nov 14, 2011 11:38 pm
Location - Canada, ON
---
Silly question: have you got any ad blockers or popup blockers?
---
For quick, professional OpenCart support please email info@antropy.co.uk
---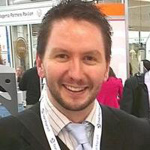 ---
---
Joined
Mon Aug 22, 2011 11:01 pm
Who is online
Users browsing this forum: No registered users and 11 guests