This review lets you take a look at the insides of REES46 OpenCart Module and guides you through the process of its installation and configuration.
1. Find and Install
Find REES46 Module in OpenCart Marketplace or simply
click this link.
On the page you can see a full review of REES46 OpenCart 2 Module functionality. Feeling like geeking out? Here is the link to our
Documentation
and a
Detailed Description of Our Services
.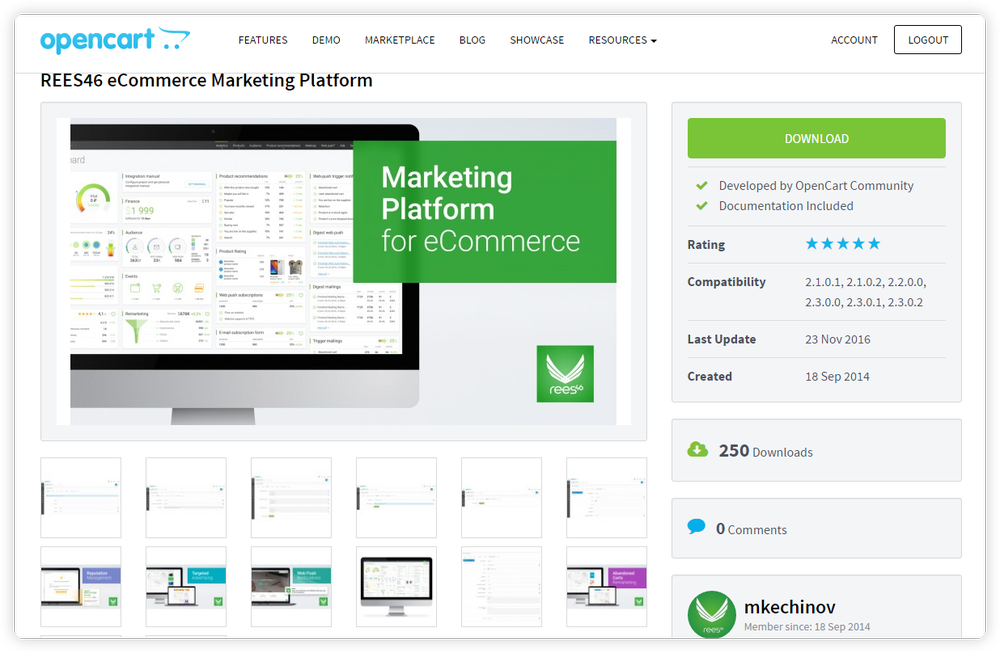 Click
Download
and download the zip-archive. No need to unpack the files, though.
Mind that REES46 has two installation packages and choose the one matching your OpenCart version.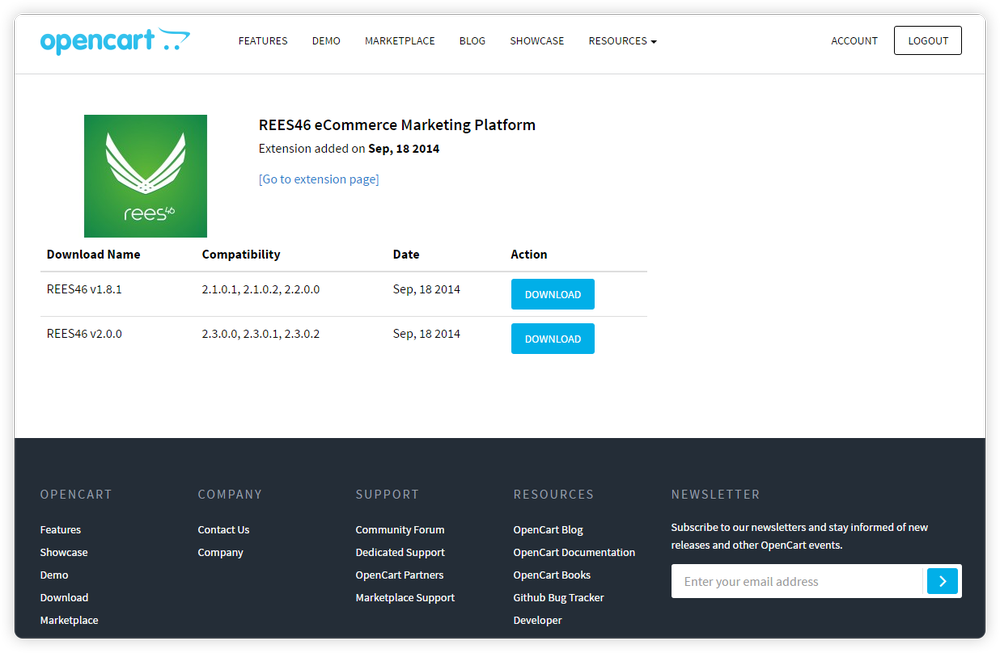 In your store, go to your
OpenCart Administration Panel
and navigate to
Extension Installer: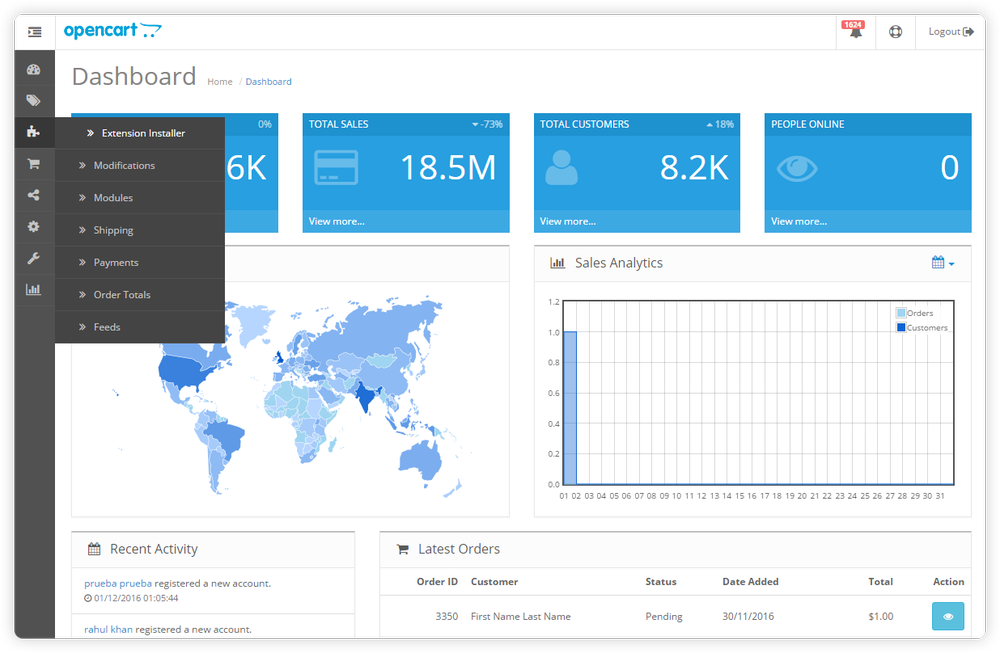 Click
Upload,
choose the archive you just downloaded and wait for the
Continue
button to appear.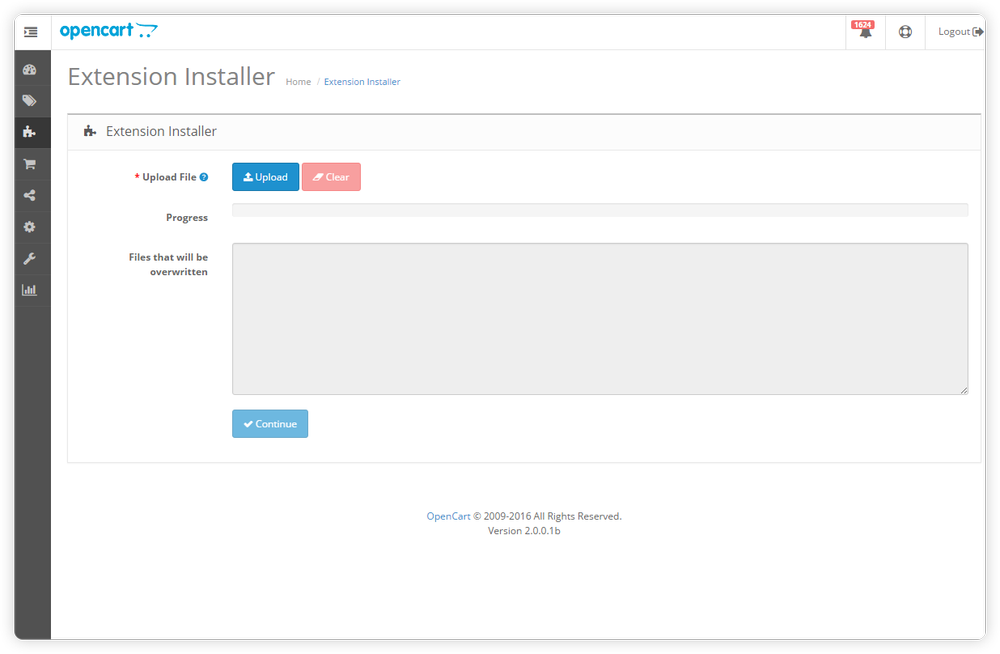 Complete the installation as you always do with any other OpenCart extensions. And we're ready to configure the settings.
2. General
First tab you see in
Settings
is the
General tab
. There, you'll probably see a notification asking you to register on REES46.com before any following adjusments. Here is the
registration link
.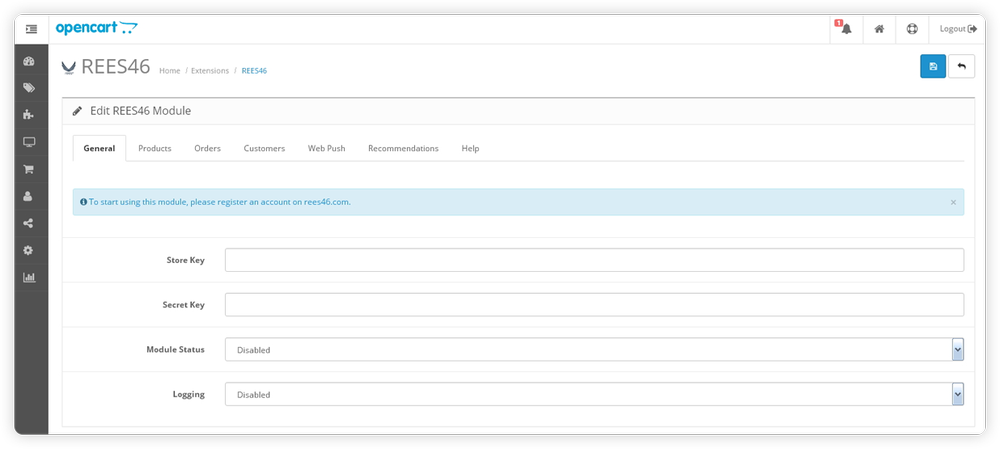 Right after the registration, you note down the
Store Key
и
Secret Key
that you can later find in the
Store Settings
(rees46.com > My Stores > Dashboard > Settings > Store Settings).
Then you put these two keys into respective fields in
Module Settings
and set
Module Status
to
enabled
. And do enable
Logging
.
3. Product Feed
Now what you need is your store catalog in the form of an XML Product Feed for REES46 to index it and start working.
Go to
Products
tab and set the
Currency.
REES46 automatically generates an XMl-file with your product feed and dynamically links it to your personal profile on
rees46.com
. If you know how to operate
Cron
and prefer to generate product feed yourself, you can paste the link to the cron task into
Cron Task Link
field. Otherwise, REES46 does all the work for you.
4. Orders
On the tab
Orders
select the checkboxes to establish relations between statuses of the orders in your store and statuses of the orders in REES46 and click
Start Export.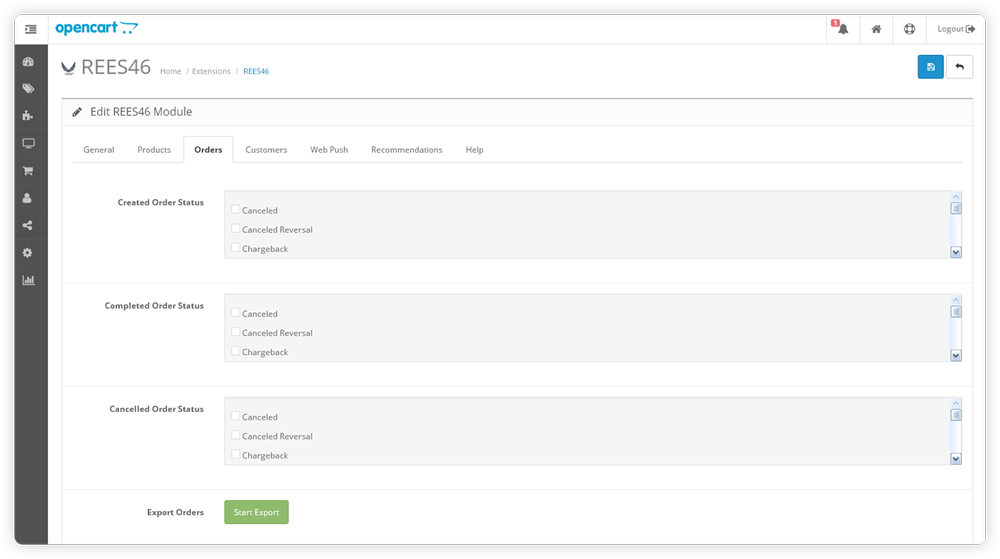 5. Customer List
Simply export your customer list on the
Customers
tab and remember to select the audience type in
Audience Type.

6. Web Push Notifications
To turn on Web Push Notifications, click
Download Files
and wait till the Module does all the work for you. And remember that to enable web push notifications, your site must first support HTTPS!

7. Product Recommendations
To arrange Recommendation Blocks on your site, first choose the block type ("Popular Products", "You May Also Like", "Recommended For You", etc.). If you don't yet know what kind of blocks you need the most, it's time you geeked out a bit and took a look at
Detailed Description of Our Services
.

What to set on Recommendations tab:
Block Title - this is going to be the name of the block your visitors will see.
Limit - number of products shown in the given recommendation block.
Image Width and Image Height - make sure dimensions fit your main store style.
Recommendation Block Template - keep the original template or create your own.
Use Built-in CSS Styles - decide if you want to use built-in CSS styles made by us or want to create custom CSS styles manually.
Show Only Special Offers - decide if your want to show in product recommendations only special offers. Choosing to enable this option, you increase the chance that visitors will get interested but limit the variety of recommended products.
Show Only Products of Following Brands - if you participate in our Brand Partner Program or plan to, specify the brands of your choice in this field. For more information about Brand Partner Program, see our FAQ (What Is Your Brand Partner Program and How Can My Store Benefit from It?).
Exclude Products of Following Brands - decide if you don't want some brands to be ever included in your product recommendations.
Block Status - set it to enabled.