Hi,
I want to be able to add a button that will allow my customers to invite their facebook friends, (not share the page or product), but invite.
The same way I can invite my own friends to my facebook page for my website on facebook.
I am using opencart 1.5.3.1
cheers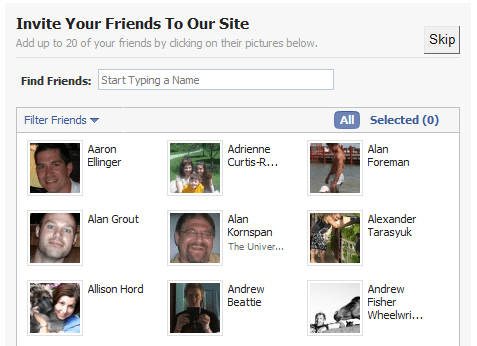 Posts: 3
Joined: Sun Aug 05, 2012 12:24 am
---
first thing you have to register your facebook application.
after that you have to call the invite script with your app id and app url....
if you want me to do this,then contact me i will do it for you!!!
opencartspiders
Posts: 1
Joined: Sun Aug 05, 2012 12:13 pm
---
Posts: 49
Joined: Mon May 28, 2012 3:21 pm
---
Posts: 188
Joined: Fri Jan 06, 2012 10:31 am
---
---
Who is online
Users browsing this forum: No registered users and 20 guests