---
the typical installation with upload and running installation?
---
---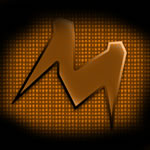 ---
---
Joined
Wed Nov 16, 2011 11:53 am
---
No. To use Google App Engine (GAE) you can't upload and run the installation. With GAE you will have to develop Opencart locally using Google App Engine Launcher (one method) on your computer then "Deploy" it to GAE (Deploy = upload). Since the nature of e-commerce websites includes the upload of product images, then you will have to go with the PHP "Flexible Environment" since the "Standard Environment" doesn't allow file system access (write to local disk). And some other things to consider like creating app.yaml file for your OpenCart website, editing the OpenCart config file to allow access to Google Cloud SQL, and maybe some other code changes, especially for extensions.

Since the "Flexible Environment" will run your website in Docker Container on Google Compute Engine (GCE), then you can directly use GCE instead of GAE. This will allow you to create a virtual machine (VM) in a Google data center geographically near your customers since GAE service is only available in Google USA datacenters. The disadvantage is that you will lose the autoscaling that GAE offers which only concerns if your website starts to receive a huge amount of traffic. And you can always increase the number of processors and the memory amount of your VM any time with GCE.
---
Instead of finding step by step tutorial, I would suggest you find the
managed OpenCart hosting
provider where you can easily install OpenCart without any technical knowledge, You can go with Cloudways because they have AWS, GCE, DO, Vulltr, Linode for hosting infrastructures.
Who is online
Users browsing this forum: No registered users and 8 guests